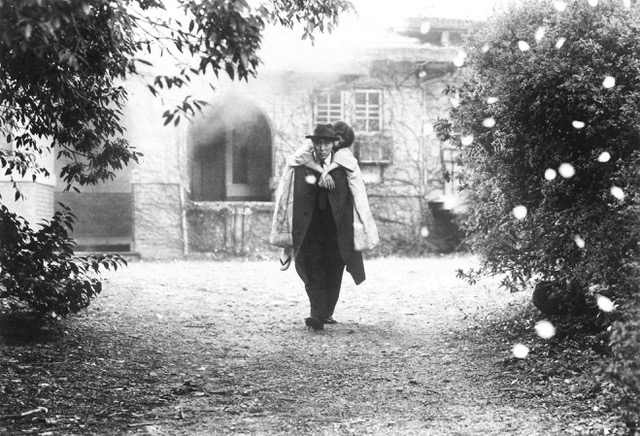 TO SLEEP SO AS TO DREAM
directed by Kaizo Hayashi
- An aging silent film actress hires a private eye and his wacky but helpful assistant to track down her missing daughter, Bellflower. The two follow a succession of bizarre, obscure clues, until they track down the location of the kidnappers and the daughter.
Japan / 81 min / B&W / 1986 / (Restored version) / 2019
2020 BFI: The Best Japanese Film of Every Year from 1925 to Now, 1986 Venice International Film Festival, New York Film Festival 1986, Benalmadena International Film Festival 1987 – Grand Prix, Figueira da Foz International Film Festival 1987 – Grand Prix, Burudentsu International Film Festival 1987's Experimental Category – Grand Prix
Market:
Worldwide except for Japan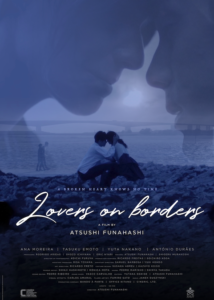 LOVERS ON BORDERS
directed by Atsushi Funahashi
- Two stories of revenge set against historic catastrophes -- Great Lisbon Earthquake (1755) & Great East-Japan Earthquake (2011), explore the human condition as they encounter similar tragedies and deja-vus.
Japan - Portugal /Japanese – Portuguese /123 min (International version) /2019
Synopsis: Koshiro, a Japanese Brazilian, and his wife Marina work at an automobile factory in Japan, where they suffer from prejudice against immigrants in 2021. After Koshiro commits a sudden suicide, Marina takes her revenge on the local society. Later in the period, Gaspar, a Portuguese aristocrat, returns from Asia with two Japanese slaves in Portugal. At his mansion he meets a charwoman, Mariana, and her beauty catches his eye. When she falls in love with one of the slaves, Gasper's anger drives him to an extreme act. Then, Mariana's revenge begins. Between the times, there would be connected by lost and belove.
Market:
Worldwide except for Japan and Portugal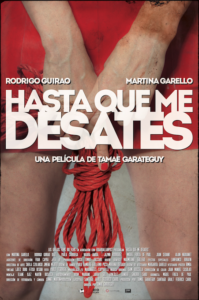 UNTIL YOU UNTIE ME
directed by Tamae Garateguy
- A young dancer in a pit of despair that leads her towards self-destruction meets a doctor, who is bearing the infamy of a malpractice case. The beginning of a spiral in which fascination and madness squirm in a nightmarish love story., and where sex explores areas of extreme fetishism
Argentina /Spanish /82 min /2017
Market:
Worldwide except for Central & South America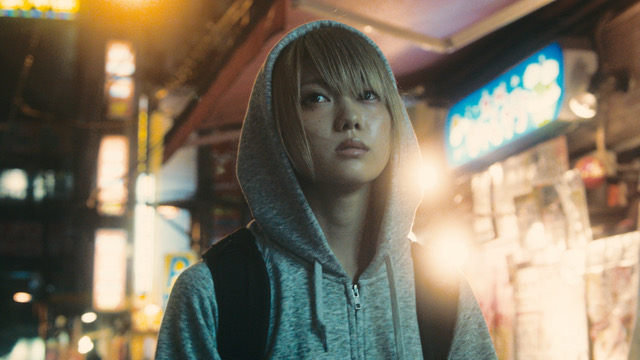 NOISE
– This is a story about the characters striving to grasp the string of hope within the darkness surrounding the city, the incident and the people.
Japan / 124 min / 2017 / Raindance Film Festival, Camera Japan Festival, Montreal World Cinema Film Festival and
Synopsis: Eight years have passed from the Akihabara massacre, A underground pop star whose mother was killed in the incident, a teenager who left her home to Akihabara, a delivery boy who turns his directionless anger to the city.
Market:
Worldwide except for Japan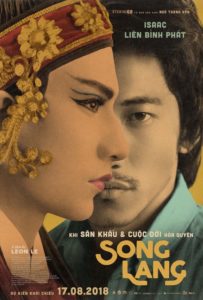 SONG LANG
- An unlikely bond forms between an underground debt collector and a cai luong "Vietnamese opera" performer against the backdrop of Saigon in the 90s.
Vietnam / 90 min / 2018 / Tokyo International Film Festival, LA Asian Pacific Film Festival
Directed by Leon Le
Synopsis: It's 1980s in Saigon. Linh Phung is a star of a traveling Cai-luong (traditional folk opera) troupe deep in debt to a local loan shark. Dung "thunderbolt" is the enforcer come to collect. After an unlikely bond forms between the two, Linh Phung learns how a lived life is necessary for art and Dung follows art back to a life worth living.
Market:
South East – Singapore, Malaysia, Taiwan, and Hong Kong, plus Japan and North America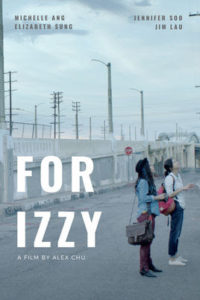 FOR IZZY
– The lives of a recovering addict and her single mother change forever when they move in next door to a widowed father and his adult daughter with autism.
US / 84 min / 2018 / LA Asian Pacific Film Festival 's Grand Jury Prize, Ashland Independent Film Festival's Audience Award, Asian American International Film Festival's Audience Award and Best Narrative Feature, Frameline SF International Film Festival's Audience Award and Vancouver Asian Film Festival's Jury Award and Best Canadian Feature
Directed by Alex Chu
Synopsis: When a queer photojournalist recovering from addiction and her mother move next door to an autistic young woman and her father, the lines of friendship and family dissolves as they each find the courage to overcome old patterns and self.
Market:
Worldwide for SVOD and non-English speaking countries for all rights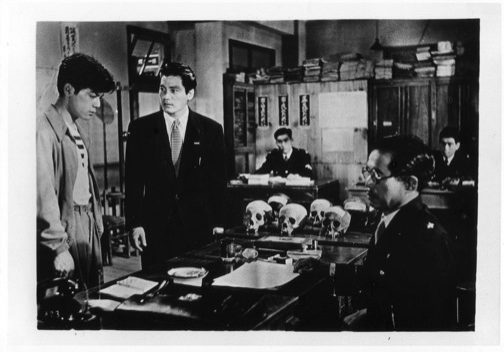 HIROSHIMA
Japan / 104 mins / Berlin Film Festival – Best Film Award 1954
Restore version 2017
Directed by Hideo Sekigawa
Japanese classic movie about before and after atomic bombing in Hiroshima. A Japanese boy's life is irrevocably changed after the atomic bomb levels his city Hiroshima.
Market: Worldwide, except for Japan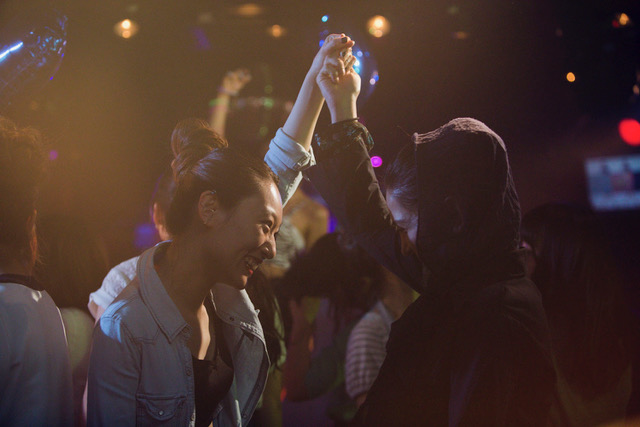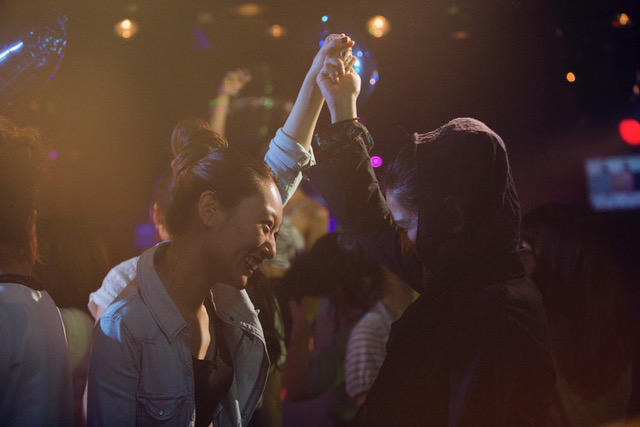 WEST NORTH WEST
Japan / 125 mins / Pusan Film Festival New Currents Award Nominee 2016, NY Japan Cuts Festival 2017 and Munich International Film Festival 2016
Directed by Takuro Nakamura
LGBT story between Iranian woman and Japanese woman sets in Tokyo. Kei works at a cocktail bar, while Ai works as a model.   Fearing she'll be ostracized by society, Kei chooses not to admit her sexual orientation to anyone, and as a result, she becomes distressed and lonely.  One day, Kei gets close to Naima, an Iranian student studying art in Japan.  Ai quickly becomes jealous of them and their budding relationship.  Kei gradually becomes pessimistic as she thinks about a future with Ai, and Ai worries that she will lose Kei.  In the meantime, Naima is having a hard time understanding what Kei wants despite growing closer to her.  All three of them are embarrassed and insecure but eventually they begin to share their emotions.
Market: Worldwide, except for Japan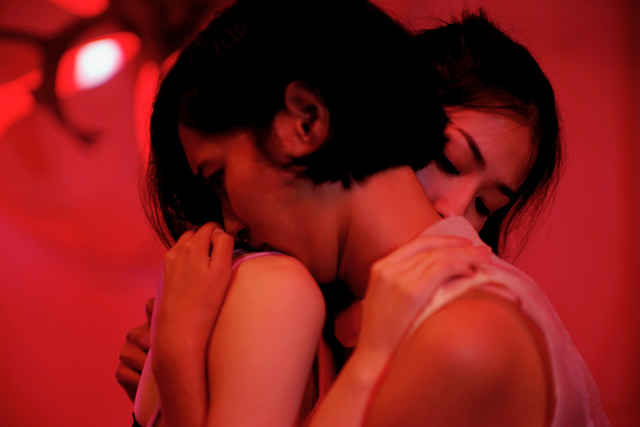 MOTEL MIST
Thailand / 115 mins / Rotterdam International Film Festival 2016, Jameson Cinefest – Miskolc International Film Festival 2016 and
Directed by Prabda Yoon
Sci-fi/Erotica indie drama sets in Thailand. In just a few hours, at an unusual love motel on the outskirts of Bangkok called Motel Mistress, our (human) lives inter twine and change forever.
Market: Worldwide, except for any Asian countries, including Thailand but excluding Japan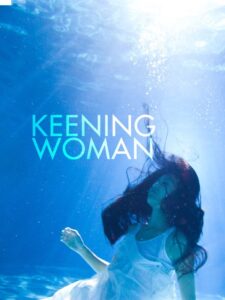 KEENING WOMAN
Hong Kong / 114 min / Busan International Film Festival 2016, Hong Kong Independent Film Festival 2016
Directed by Rita Hui
The story of Cotton a worker in a funeral home, who finds herself slipping into the world of ghosts. In just a few hours, at an unusual love motel on the outskirts of Bangkok called Motel Mistress, our (human) lives inter twine and change forever.
Market: Worldwide, except for Hong Kong
DEAR PYONGYANG
Japan / 107 mins
Directed by Yonghi Yang / Documentary
A young girl's father sends her three brothers from Japan to a live permanently in a homeland foreign to them -- North Korea. In this autobiographical documentary spanning ten years, the daughter left behind, filmmaker Yonghi Yang, struggles to understand why her loving father would destroy his family out of political loyalty to an isolated and enigmatic regime.
TAKING FATHER HOME
100 mins
Directed by Ling Ying  / Drama
With little more than a pair of geese in a basket and the clothes on his back, Xu Yun, a determined 17-year old boy from rural Szechwan, China journeys to the big city to find his father, who left home six years previously and has not been heard from since. Shot without the consent of the Chinese government, Ying Liang's Taking Father Home, depicts on a poignantly human scale the consequences of rapid industrialization.
IDOLS IS DEAD
62 mins
Directed by Yukihiro Kato / Horror Musical Comedy
Yukihiro Kato's "Idol is Dead" brings together the campiness of Japanese indie films but also the crazy and exciting vibe from the idol group Brand-New idol Society (BiS).
THE ROOM
81 min
Directed by David Shin / Mocumentary Horror
Staring Shogen and Ayumi Ito, a Japanese mocumentary horror sets in the apartment room.
FLASHBACK MEMORIES
Japan / 72 mins
Directed by Tetsuaki Matsue / Music Documentary
GOMA who was famous didgeridoo performer from Japan. He developed higher brain dysfunction as a result of car accident and lost his memory of what a didgeridoo was. He looks back on his rehabilitation and recovery. A story of "past", "present" and "future" of GOMA.
FLY ME TO MINAMI
103 mins
Directed by Kah-wai Lim / Cross-Cultural Romantic Drama
In this coming of age story, a fashion editor, a photographer, a shopkeeper, and a flight attendant are explored over three countries. The lives, loves, and careers of these characters are chronicled in a tale of heartbreak, laughter and truth.
SANGUIVOROUS
Japan / 56 mins
Directed by Naoki Yoshimoto / Experimental Horror
A young woman suffering from mysterious physical ailments is horrified to discover that she's descended from generations of vampires. When with her boyfriend, she struggles to control her peculiar appetite. But it's in her blood...
SUMMER ON THE FRONTLINE
Japan / 94 mins
Directed by Tetsuya Matsushima / War Drama
Keisuke, 15-year-old junior-high school boy, has been forced to live as refugees with his family in temporary housing apart from a hometown as a result of the Great East Japan Earthquake.In 2012, he belongs to a broadcasting club of his junior-high, to which he has to be admitted for the earthquake. He spends time with some fellows of a club. But all equipment to make their works of it has been washed away by the tsunami. He decides to give up his filmmaking in this summer, which will be the last time of his junior-high days to make a work.But one day a man who lives in a small village in Heilongjiang, China donates the equipment for filmmaking to Keisuke's school. Also Keisuke, his fellows and his teacher have been invited by him to shoot a film in China. And they are travelling to shoot around the boundless Chinese land. Then they have known the Japanese boys' story in China in the end of the Second Sino-Japanese war. It is a true story that 120 Japanese junior-high students were left behind as victims of the Kwantung Army on the borders of China and Soviet Union in the fires of war and fortunately helped by people who lived in a small village 'Sekitouson' in China. Keisuke and fellows relive the past the story tells and realize to link together between past and present. They finally meets an old man, lives in 'Sekitouson', who send the equipment to them and invited them. They also find out that a man is one of Japanese boys in the story...
SHADY
94 mins
Directed by Ryohei Watanabe / Coming of Age Horror Thriller
Winner of the Entertainment Award at the PIA Film Festival, Ryohei Watanabe's debut film tells the tale of a dark relationship between two very different girls.
PECOROSS' MOTHER AND HER DAYS
113 mins
Directed by Azuma Morisaki / Comedy Drama
Laid-back baby boomer Yuichi (Ryo Iwamatsu) is a middle-aged manga artist and singer-songwriter when he isn't at his salaryman day job or watching out for his elderly mother. Suffering from increasing dementia since her husband's death, Mitsue (Harue Akagi) is a constant source of comic energy or annoyance for Yuichi, and he and his son must soon decide if they should put her in a home for the elderly.